Control over energy is a major challenge for industry today.
Our experts offer guidance for your energy optimisation approach, at different levels to suit your needs:
Analysis of the quality of your network, etc.
Energy audit of all or some of your buildings and installations:
Analysis of the site energy architecture
Electricity – Gas – Water
Drafting of a measurement plan.
Identification of measurement elements.
Recommendations and assistance with installing sensors.
Building analysis
Thermal – Insulation – Inertia – Lighting
Identification of sources of loss.
Comfort and habitability measures.
Energy performance diagnosis.
Evaluation of greenhouse gas emissions.
Analysis of installations and process
Atmosphere conditioning systems audit
Process consumption audit
All our intervention methods are based on the methodology of norm NF EN 16247
Installation of an energy management information system (EMIS)
Energy optimisation
Assistance with optimising process operation
Studies on switching to LED lighting
Installation of speed variators
Installation of supervision software
Assistance with ISO 50 001 certification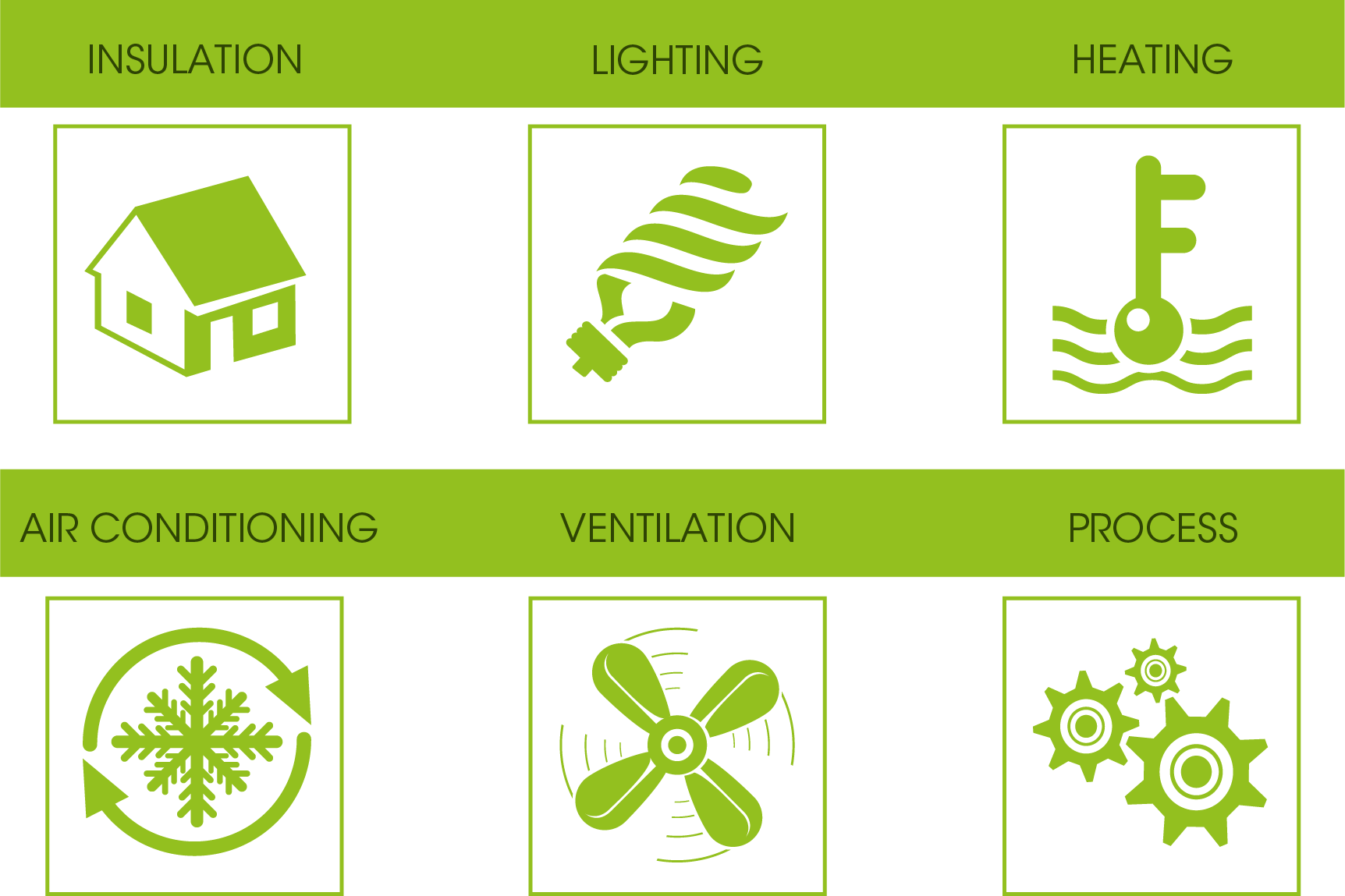 Coordination, optimisation and rationalisation
of your energy consumption

Energy control for your industry